Founded in 1874, Watts Water Technologies Inc. is the world's leading manufacturer and service-provider of innovative water products with a global reach and its branches and factories are in Europe, America, and Asia Pacific.
In Asia Pacific, the Middle East and Africa, we attach great importance to talent recruitment, talent development and talent retention, and continue to recruit new members through campus recruitment programs. In 2018, Watts and Duke Kunshan students met each other in winter. Through this presentation, two masters in Management at Duke Kunshan University successfully joined Watts and began their first career stage in Human Resources Department and Finance Department as a management trainee. In 2019, Watts came to the campus of Duke Kunshan University once again to conduct a publicity campaign for the campus recruitment of the new year.
At the meeting, Mr. Bill Xu, Regional Talent Acquisition & China Operations HR Leader, introduced the company's long history, product platform and business situation to the students. Ms. Rachel Ge, Senior Regional Learning & Development Manager, addressed a detailed introduction of Watts' talent development and training system, including talent development projects tailored for management trainees and high-potential talents, as well as post-based leadership skills training; in the meantime, she purposefully focused on sharing the learning and growth opportunities and experiences that students can get in the early stages of their career after joining Watts.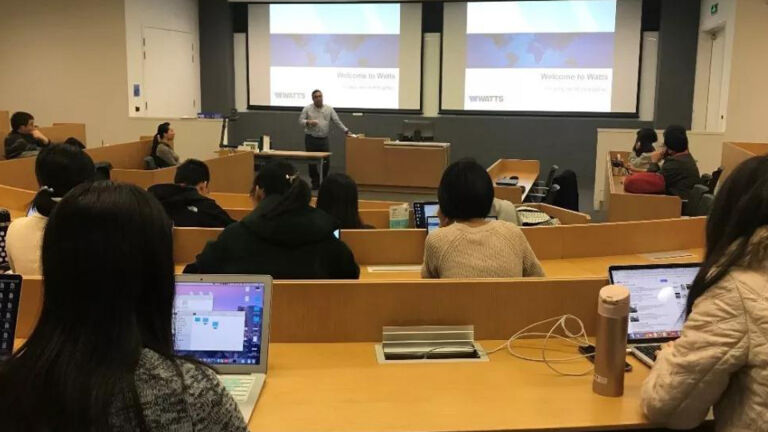 Subsequently, as 2018 management trainees, Shu Hao and Vera Cheng from Duke Kunshan University shared their personal growth experiences in their respective departments.
"Working in the Finance Department, I not only have the opportunity to go to the first-line Ningbo factory, but also have the opportunity to work with colleagues in other countries in the region, such as colleagues from South Korea, Middle East, and New Zealand. At the same time, I also get the opportunity to travel to Dubai for rotation and will start in April this year to help build the financial system in the Middle East," said Hao Shu, a management trainee in our finance department.
Vera Cheng, a management trainee in our human resources department also had a great experience to share,
"I am currently involved with the HR department's four modules which are recruitment, talent development, corporate internal cultural exchange, and human resources system; this presentation is part of the campus recruitment I support. In October last year, I also participated in the Planet Water Social Responsibility Project of Watts, coordinating and personally experiencing the water tower construction activities in Siem Reap, Cambodia."
At the end of the event, students actively asked questions about the international students' employment opportunities in Watts, preparations available in the pre-job period, positions that Watts opened for applications, talent development programs and selection processes. Mr. Bill Xu, Regional Talent Acquisition & China Operations HR Leader, answered the questions in detail.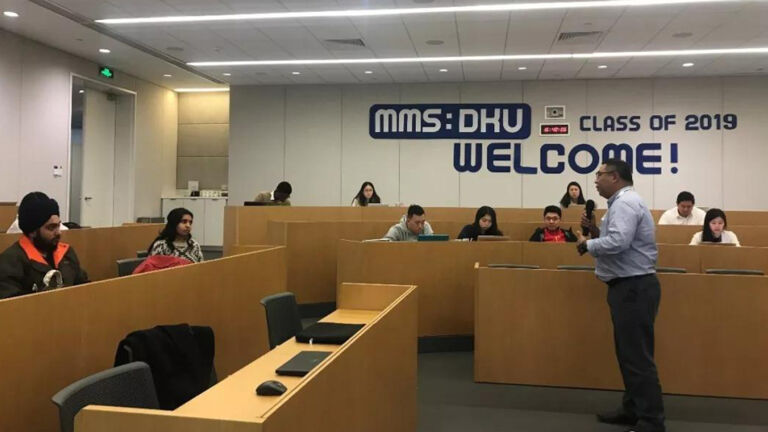 We would like to take this opportunity to thank the teachers of Career Guidance Office of Duke Kunshan University for their kind support. We look forward to having more outstanding students join Watts to start the first step of their career!