Watts observed March 22, 2016, World Water Day, by sponsoring a clean water initiative through Project 24 of the Planet Water Foundation. The Planet Water Foundation is a U.S.-based non-profit organization working to alleviate waterborne disease, illness, and death by providing access to clean drinking water and sanitation education to the world's most impoverished communities.
Planet Water's Mission
Research indicates that fifty per cent of hospitals beds on Earth are occupied by people with water-borne sickness and that four thousand children die every day from water-related illnesses.
The Planet Water Foundation has committed itself to ensuring that 5 million people have access to clean water by 2020. It has developed a structure called the AquaTower that cleans water without power or chemicals.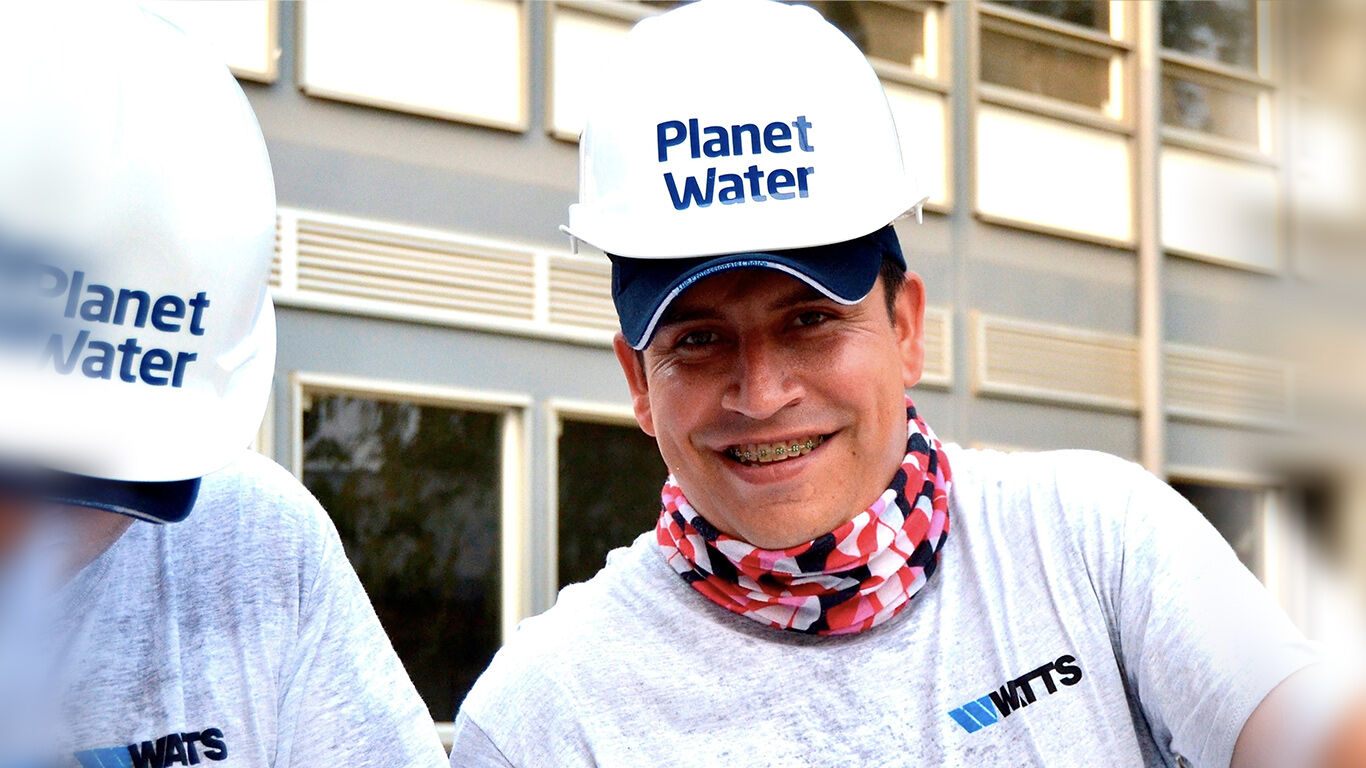 Project 24
Running concurrently with World Water Day was Project 24, a program organized by Planet Water. On that day, Watts erected its first AquaTower, joining 23 other sponsoring organizations in a 24-hour mission to bring clean water to 24,000 people in 24 communities across Cambodia, Colombia, India, Indonesia, and the Philippines.
Watts' Sponsorship
On World Water Day, Watts sponsored an AquaTower that was erected at the Institución Educativa La Inmaculada, a school in the community of Campo de La Cruz in the Atlantico region of Colombia, South America. Nick Hill, Executive Chairman of the Planet Water Foundation, was on site at Campo de La Cruz to personally handle the installation of the AquaTower Watts sponsored.
The community looked forward to receiving the new tower. School principal Manuel Sarmient said, "The kids have always struggled with clean water in our community, having to go to the doctor often due to intestinal illnesses. A system like this would be a major benefit to them and our community."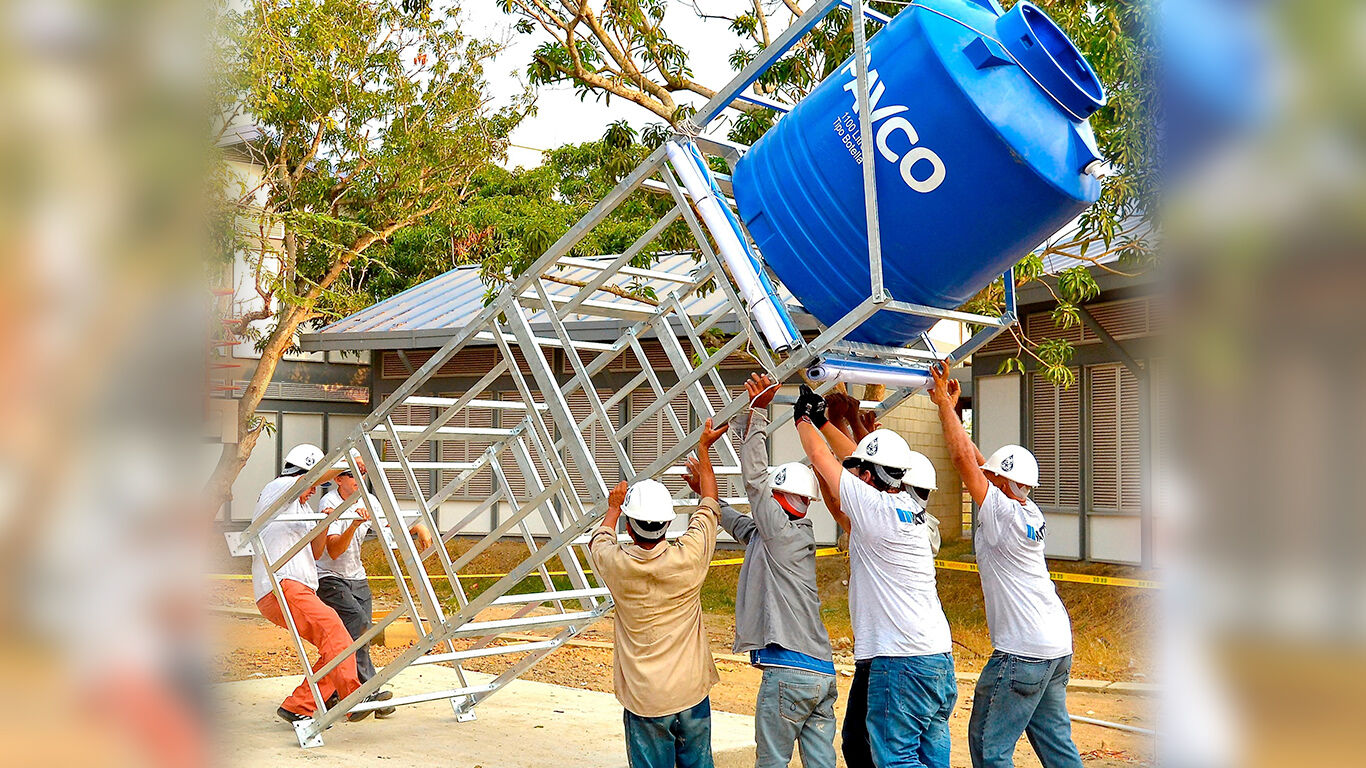 About the AquaTower
The AquaTower at the Institución Educativa La Inmaculada serves a community of 1,468 students. A "green" solution that is operable without power or the use of chemicals, the AquaTower produces water that meets World Health Organization standards. The system requires no consumables and has a very simple maintenance process. School custodians and community members are trained in ongoing system operations and maintenance.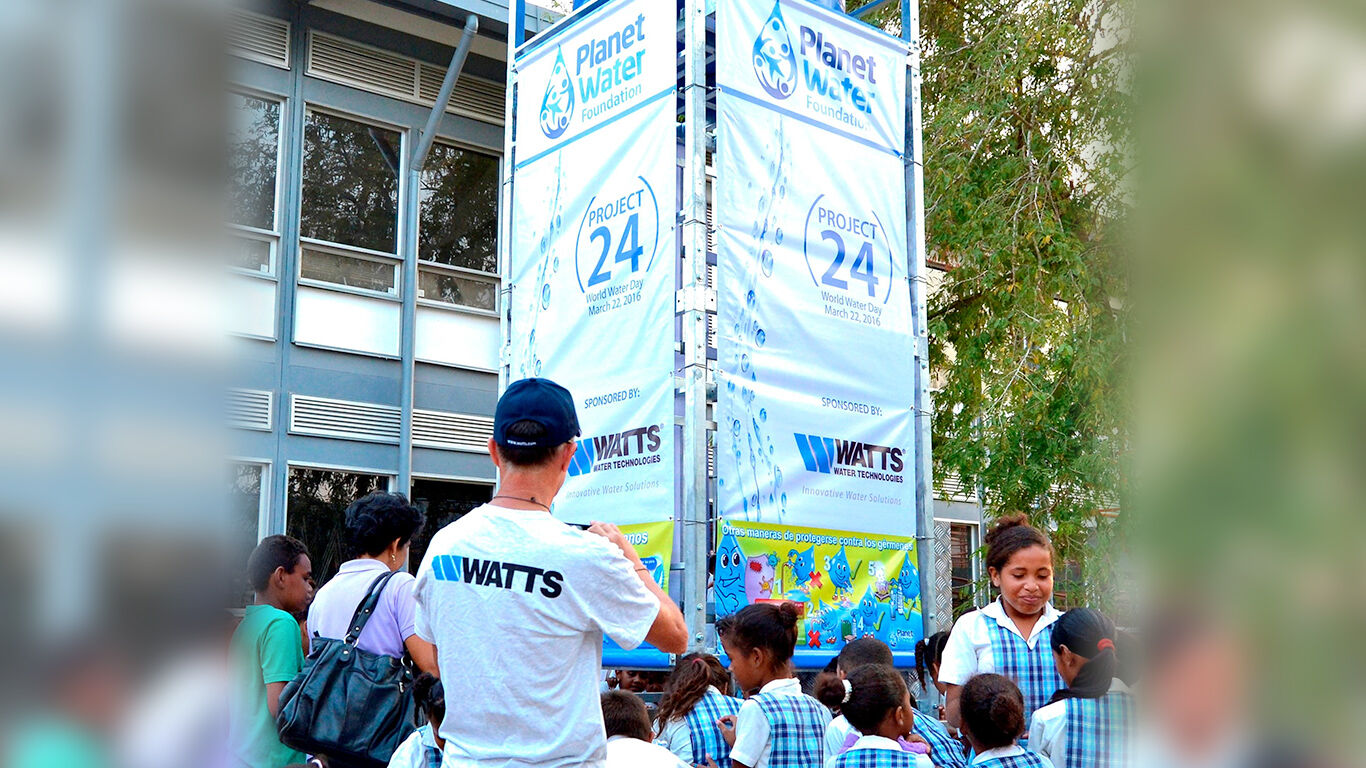 Sponsoring Hygiene Education
Watts' sponsorship also provides hygiene education to the students at the Institución Educativa La Inmaculada via Planet Water's school-based Water-Health & Hygiene education program. The program provides hygiene knowledge for students to share with their families and the community at large.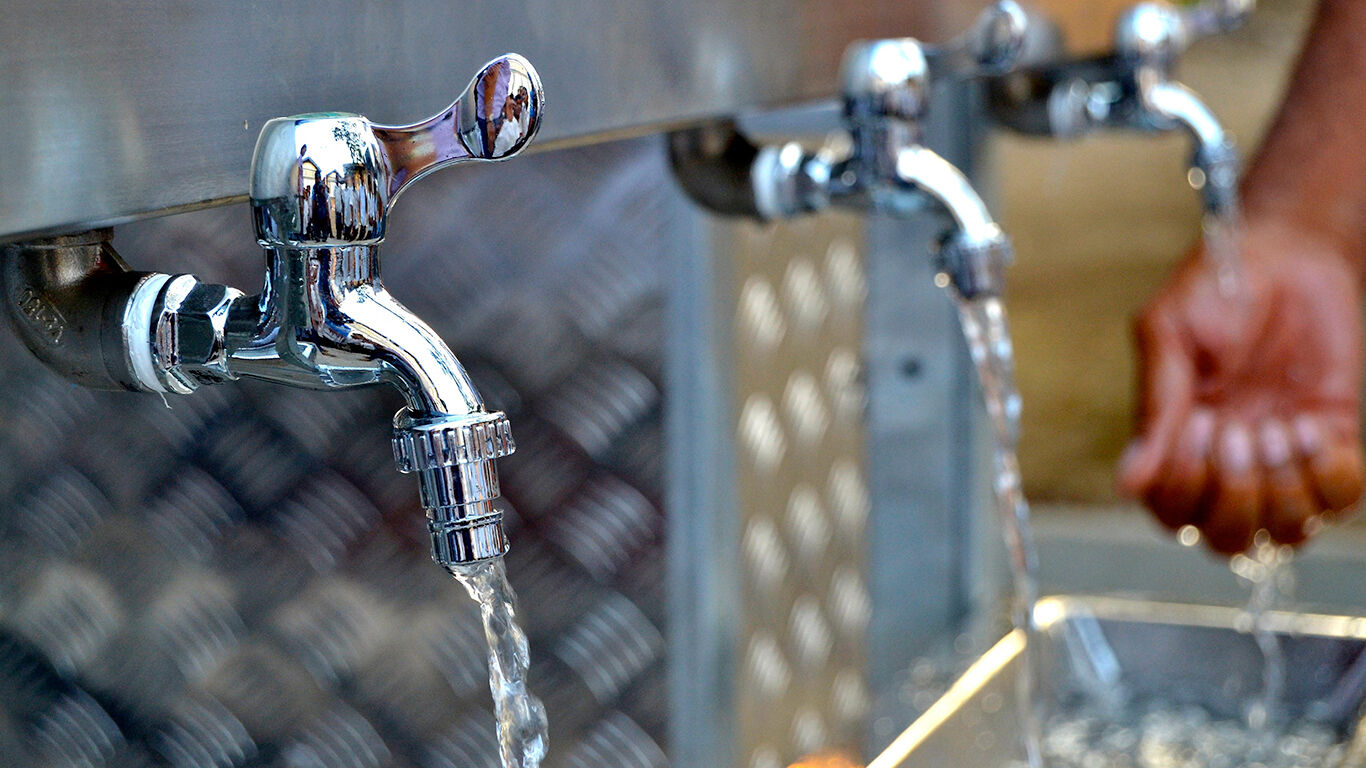 Watts' Mission Is a Match for Planet Water
"Our Company is delighted to be a sponsor of the Planet Water Foundation and Project 24," said Bob Pagano, Chief Executive Officer and President of Watts. "Our mission is to improve comfort, safety, and quality of life for people around the world through our expertise in water technologies. Central to this is helping people access clean, safe water."
Watts looks forward to continuing sponsorship in the Planet Water Foundation's programs and erecting more water filtration systems in needy communities.
To learn more about Watts' sponsorship of Project 24, visit the Project 24 web page at http://planet-water.org/project24/2016/watts-water-9/.